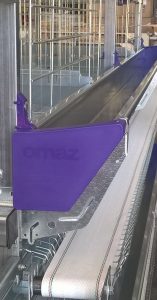 Big news from OMAZ: during upcoming exhibitions in program in Egypt, Algeria and India, our company will show a new version of our SPACE INTERNATIONAL, an innovative poultry cage for layer hens.
OMAZ is always careful with its costumers and builds cages using almost exclusively metallic materials. They are strong and easy to assemble.
In the new SPACE INTERNATIONAL we used plastic elements as little as possible for a better quality cage.